Earlier this month, on the 2nd of March to be exact, Facebook made a huge redesign of the Messenger platform. 
Removing the Discover tab and other features, Facebook Messenger is currently set to be more of a messaging platform with Stories features after having been a multifunctional hub for as long as we can possibly remember. 
Why the change? 
Facebook is aiming to make the Messenger platform a simpler, faster, and more seamless experience for its users.
With the new update running, Facebook actually reduced the app's core code by 84%, which truly made a huge difference in comparison to how the platform used to be. This is definitely good for your bot and business. 
Facebook now is more focused on people generally; chats and stories specifically. They want people to focus more on communication. 
What does this mean for chatbots?
The chatbots industry is very promising, so how does the discover tab update affect it? 
The truth is that this change barely affects your chatbot: it is as efficient as it has always been, and the industry is still as awesome as it is.
At the end of the day, your chatbot is a smart tool that helps you interact with your audience and makes sure your audience knows how to reach you and where to find you. 
As long as you make sure your customers can easily find and interact with it, you have absolutely nothing to worry about. 
What's Next? 
With the Discovery tab gone, you can get a bit puzzled about what to do next. Here are our suggestions: 
Use these hacks when it comes to marketing your Messenger bot. 
There are several other ways you can get your bot to stand out other than the Discover tab. There are a number of plugins and buttons that you can add to your website or Facebook page to help promote your bot even better than ever, in addition to simple hacks you can easily execute.  Here are some of the hacks: 
Add a customer chat plugin to your website. This plugin helps your users interact with your bot through your website just as they would on Messenger, which increases your bot's reachability as a result. 
Set up a button on your page or website to guide people to use your bot. This guarantees your visitors can easily find your bot whenever they need to contact you.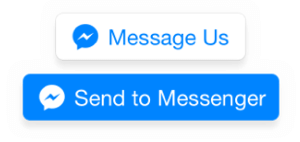 You can check out all of the above techniques and learn exactly how to apply them in our previous article about chatbot growth hacks.
Expand your bot's potential!
News Flash: Facebook Messenger is not the only platform where you can build a chatbot. 
Facebook Messenger is the most used messaging app, but it's not the only one. You can try building a chatbot on a different platform, or even on your own website, and explore for yourself what each platform and channel is capable of. 
Chatbots are only getting started blowing your mind, so you might as well just explore and play. 
Through WideBot, you can build chatbots on several messaging channels. Sign up now to our platform, and try it for yourself!